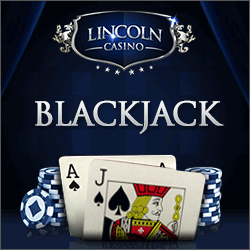 Slot Machine Tips
Virtual-Slot-Machines.Net offers value to you the slot machine lover in two main ways - (1) Good quality tips and information as detailed below and (2) A great free slot machine game which you can play by simply click the "free games" image that is located to the right of this text and following the steps to register and play.
Many slot web sites claim to offer slot machine tips but they fail to deliver to the inquiring mind of the Surfer, the information that's probably the best possible slot machine tip. The information that we're referring to you is a thorough explanation of the various slot machine variants. An understanding of this will undoubtedly help guide your slot gaming activities in a smart and logical fashion.
Slot Machine Tips and Variants
3-Reel Standard Slots - these are the most common slot machines that you'll see both online and in actual land-based casinos. You bet a certain amount (max bet is recommended to increase any actual and proportional wins that you may have), spin the reels (pulling the handle or the pressing the button) and you win or lose depending on how the reels line up at the end of the spin.
3-Reel Max Bet 2 Slots - similar to the one above, but these machines allow you to bet the maximum of two coins, not three as is usually standard.
Progressive Jackpot - lately, these have become immensely popular in both the virtual and real worlds. A progressive jackpot means that a certain percentage of every bet goes into the progressive jackpot pool. The jackpot keeps growing until someone wins it. A progressive jackpot winner would most likely have won by obtaining a very high symbol combination, usually only when playing for maximum bet.
Bonus Game Slot - the slot machines that have a Bonus Game require you to obtain a special symbol combination, or collect certain symbols in order to get this special bonus game. When you do get it, you will enter a bonus round, with the potential of winning either special prizes or more money. It's important to note that in some games you have to play the maximum bet in order to qualify for a bonus round.
3-Line and 5-Line Slot Machines - for these types of slot machines, you actually specify your bet per pay line, and the actual pay lines on which you bet. A pay line is the line along which Your total bet is, then line bet x number of lines selected. 3-Line Slots have 3 lines for you to choose between, and 5-Line slots have 5. One of the most important slot machine tips is regarding these particular machines. Although it may seem as though you've got better chances playing these multiple-pay line slot machines, in actuality you're increasing the odds against yourself drastically.
Multiline Slots - similar to the 3/5 line line slots mentioned above, except that these machines have more than 5 lines - usually 8 or 9. Again, it would be in your best interest to steer clear of these slots.
3-Row and 5-Row Multi-spin Slots - with these slots, after the first spin that you make, you then choose which reels you want to hold, then spin the rest of the reels again. 3-row and 5-row mean you have 3 or 5 rows of reels, like in multi-line video poker you have multiple hands.