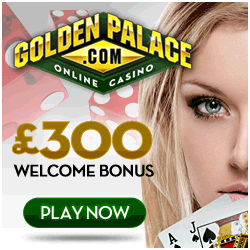 Loose Slot Machines
You might hear some slot machine fanatics talk about slot machines being "tight" (not many winnings happening) and about loose slot machines (lots of winnings happening). Are there really loose slot machines? In truth, for both the land and online casino world, there is no accurate way of knowing this.
Slot machines are programmed to pay back at a given percentage and they can achieve this in a number of ways. For example, a slot machine could be programmed to win frequently but for small amounts. Or it could be programmed to win very infrequently but for very large amounts. So for some observers, the ones with the frequent wins may seem to be loose slot machines. But really, from the casino's perspective, both those examples above will be paying back at the exact same rate over the long run.
Despite this however, it is possible that some slot machines are programmed to have really low pay back percentage. You'll see by the examples below that it is possible that loose slot machines may not exist in some land-based environments.
At airports - have you ever seen someone hit a big jackpot or win with regularity at the banks of slot machines that you may see at an airport?
In bars, convenience stores and other non-gambling specific locations - similar to the example above, with airport slots, in the minds of many, these machines exist solely to gobble the up the money of whoever might decide to throw a few bucks at them.
Don't be disheartened, Virtual-Slot-Machines.Net has prepared for you, our own loose slot machines that are guaranteed to offer hours and hours of fun winning and entertainment. Our free online slot machines (3 of them) are totally free, and very loose, so you should be able to easily add to the 1,000 free points that we give you to start you off. You can sign up to play for free right now by clicking the "free slots" image that is located at the top of this page, then following the easy steps to register and play. Shouldn't take more than a minute of your time so try it and have some fun!