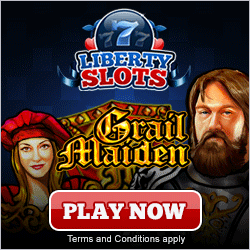 Slot Machine Strategy
Despite what many people may say or write, there really is no tried, true and proven slot machine strategy that will result in you getting constant wins at the casinos (both online and land-based). Below we've outlined a few strategies that we hope you'll find useful not only in the hope of getting some great winnings, but that will also help you to enjoy your slot machine game play a lot more. Remember too that you can try your own slot machine strategies and ideas with the three free slot machines that we have available for you to play right here at Virtual-Slot-Machines.Net. All you need to do is click the "free games" image that is located to the right of this text, and follow the quick and easy steps to register and play.
Hope you have great fun, but before you do, check out our slot machine strategy listing below:
The best slot machine strategy for great fun at the machines for an extended period of time is to have a good money management strategy. Stick to your budget, and gamble only specific amounts within any given period of time. In fact, for each round of play that you do in an actual land casino, you should go to the machines with the exact amount of money that you intend to gamble for that round. Leave your other cash and cards in the hotel room or elsewhere, because its just too easy a temptation to dip into your other funds if you've lost all your budgeted money. Online it's a bit different, so self-restraint is definitely your strongest ally and best strategy.
Another useful strategy when playing online and in land casinos is for you to utilize whatever comps that might be available to you. If you're playing online and they offer a bonus of $200 on lets say an initial deposit of $100, take it! If you're playing in a land casino and they offer you a comp card where you get credited after you've spent a certain amount, take it! These little things can help to improve your odds and weaken the house edge.
Our parting slot machine strategy to you - always try to play 'Max Coins' or make the 'Maximum Bet'. Most machines reward you for playing the maximum coins. For example the jackpot may pay 2000 coins with 2 coins played, but 4000 with 3 coins played. So play higher to win bigger!!